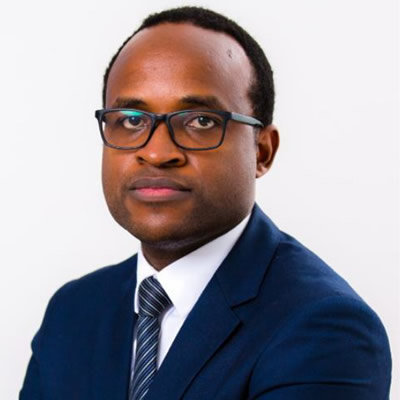 Hon Gaspard Twagirayezu
Minister of Education

Hon Paula Ingabire
Minister of ICT & Innovation
We are proud to confirm the 11th Innovation Africa taking place in Rwanda in November 2023, under the official patronage of the Government of Rwanda led by the Ministry of Education and Ministry of ICT & Innovation.
Innovation Africa 2023 is firmly established as the continent's number one high level ministerial forum where industry partners enjoy pre-scheduled meetings and committed engagement with ministers and senior government officials from over 40 countries. Innovation Africa is designed as a productive and enjoyable meetings-based summit, ensuring high-level engagement between leading education & ICT solution providers and senior government officials.
In 2023, the full force of the Government of Rwanda will be ensuring a record number of participating ministers from across the continent. Major multilateral education projects, skills development and the continent's upsurge in investment in ICT for education will feature strongly. Government's implementing over $3.5 billion of multilateral education projects will be participating to present their strategies and procurement plans.
Africa is witnessing sustained investments into education and digital transformation. Innovation Africa is the leading forum at the interface of government and industry.
---
"We have moved money from wastage and moved it into education.
We have defied all odds because we believe education is the best investment.
It is critical we develop our human resources."
Mr Hakainde Hichilema – President of the Republic of Zambia

Championing Africa's Transformation
---
INNOVATION AFRICA PARTICIPATION: ZAMBIA 2022
---
NUMBER OF PRE- SCHEDULED MEETINGS
NUMBER OF MINISTERS & OFFICIALS
---
Key content to be addressed at Innovation Africa 2023:
Transforming Education in sub-Saharan Africa
Global Partnership for Education (GPE) funding & multilateral education projects
Digital learning, edtech & artificial intelligence in education
Skills development & information literacy for African learners
Teacher training & continuous professional development
Learning management systems and digital strategies schools
ICT innovation and solutions for improving school connectivity
Technical & vocational education for jobs of the future
Tertiary education and Africa's science & technology agenda for the 21st century
Curriculum and assessment reforms for improving outcomes
Coherent and resilient education system policy
---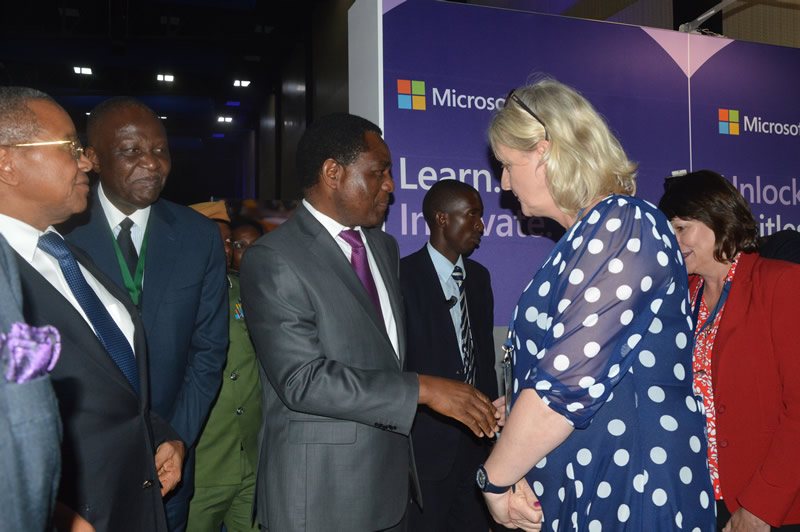 ---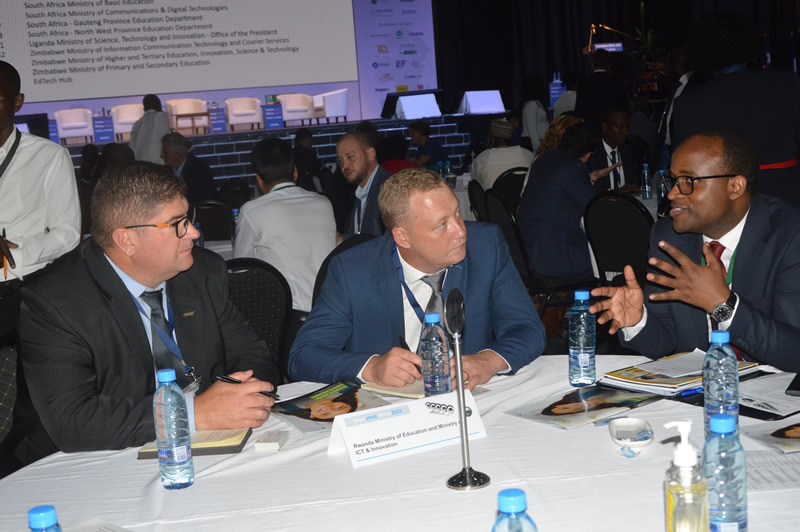 "What an amazing Innovation Africa – the conversations
between the different countries is at a level I have not seen
before, and I have been part of this for the last 10 years!"
Joao Fidalgo – Africa Education Lead, Intel Corporation
At the heart of Innovation Africa is the unique format of dedicated pre-scheduled meetings between industry and government ministers and officials. No other African event for education and ICT innovation affords executives the opportunity to schedule their one-to-one meetings in advance with the key government decision-makers.
Ministers and government officials from 40 African countries will participate in the forum. Participants will have the choice of booking meetings in advance of the event with ministers of education, higher education, ICT, science & technology, special government agencies for education, teaching and ICT delivery, universities and technical colleges. Accordingly, the summit will have over 50 dedicated meeting tables representing ministries for:
Education & Higher Education
ICT, Innovation & Digital Affairs
Science and Technology
Employment & Youth Development
Plus boards of education and government ICT agencies

"This has been an excellent way to participate and meet with representatives from governments."
Rahim Habib – EMEA Business Development, SMART Technologies
Innovation Africa 2023 offers an outstanding choice of different options to industry solution providers, allowing companies to select a bespoke package that determines the number of pre-scheduled meetings, exhibition and branding throughout the event. AfricanBrains' partners can choose the level that best meets their business development objectives and the event is a proven forum for maximising company exposure.
Benefits include a variety of options for exhibition, corporate presentation, chairing of a ministerial panel session, imaginative ways to showcase your company on delegate bags, badges and lanyards. Branding is throughout the venue on screens and banners, electronically on the Innovation Africa website and the option for a website podcast plus branding and profiles on all printed materials including the summit guide and agenda. Plus, special exclusive options for being the ministerial evening reception or gala dinner sponsor.
Priority meeting times are set aside for our top-level Innovation Africa partners. Demand is high and numbers are limited. Please see the 'Participation Options' document for the best partnership package to suit your needs and enhance your presence at the summit.
---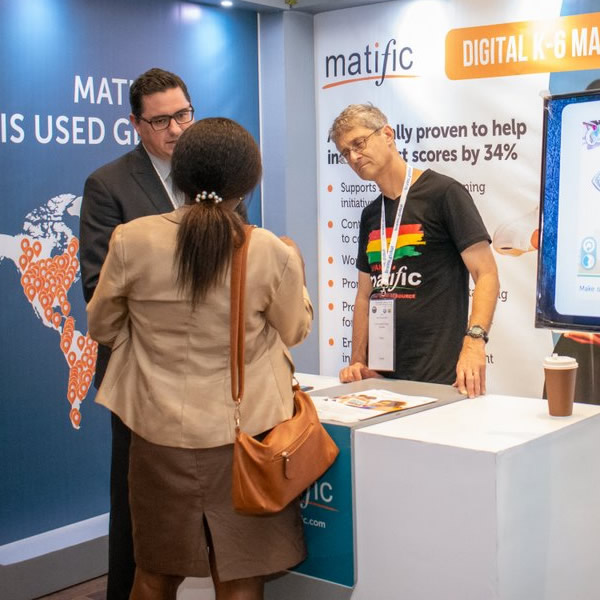 "Superb event providing high-level, meaningful meetings."
Patrick Coates – Regional Director –
Africa, Europe & Middle East, ACT

"I've really enjoyed the Innovation Africa Summit.
We have had some very productive meetings with a large number of ministers and it has been very worthwhile for us."
Ian Curtis – Senior Vice President, NetDragon Websoft