Inaugurated in 1973 as the premier grand hotel of the country and becoming a shelter to about 2,000 people who were saved by the hotel opening its doors in 1994 during the Genocide against the Tutsi; Hôtel des Mille Collines is surely the most famous hotel in Rwanda! Located in the central business district, the hotel allows you to enjoy the breathtaking views over the hills of Kigali while indulging in culinary delights from casual to fine dining, international cuisine to local signature dishes! The hotel has also for long been known to promote local artists as well as the Rwandan Culture and produce. This is evident through the display of local art around the hotel which not only beautifies it but generates income for the local artists as the art pieces are sold; A 'Cultural Night' is held every Friday, dedicated to give its guests a taste of the Rwandan culture through live performances of song and dance; and the hotel uses 90% of local produce!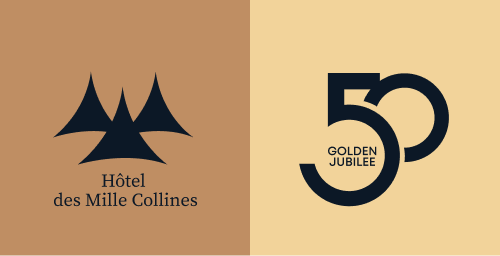 | | |
| --- | --- |
| Room Type | Rate per night (Bed & Breakfast inc all taxes) |
| Classic Room | Single USD 190, Double USD 215 |
| Classic Room Garden View | Single USD 215, Double USD 230 |
| Classic Room Panorama View | Single USD 230, Double USD 255 |
| Classic Junior Suite | Single USD 270, Double USD 270 |
| Classic Superior Suite | Single USD 350, Double USD 350 |
To book your reservation please use the contact details below.
Location
Hotel des Mille Collines
2KN 6th Ave, Po Box 1322,
Kigali – Rwanda
M +250 788192000 | T +250 788 19 2016/17
millecollines.rw