PRESIDENTIAL & MINISTERIAL SUMMIT
---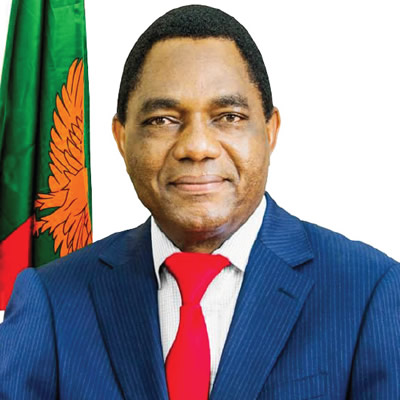 Mr. Hakainde Hichilema
President of the Republic of Zambia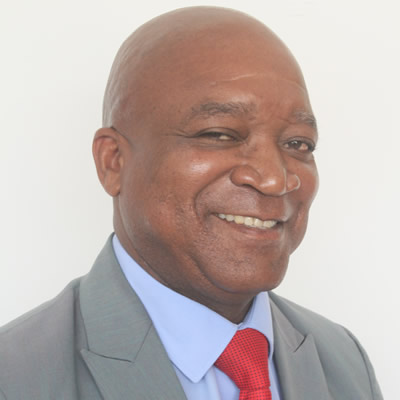 Hon. Douglas M Syakalima MP
Minister of Education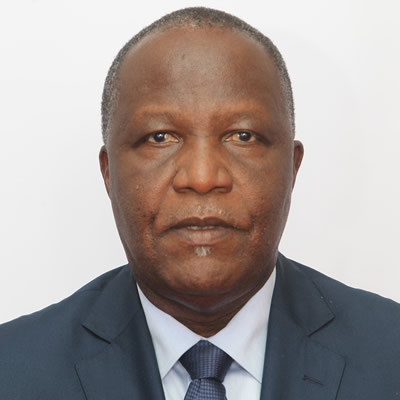 Hon. Felix C Mutati MP
Minister of Technology & Science
Innovation Africa is back – responsive to the pandemic-induced disruption, focussing on Africa's digital transformation and bringing innovation amongst young Africans to the fore. The 10th anniversary edition of the summit is held under the patronage of the Government of the Republic of Zambia and led by the President, Mr. Hakainde Hichilema.
Major multilateral education projects, skills development and the continent's upsurge in investment in ICT for education will feature strongly in Africa's number one high-level ministerial forum where industry partners enjoy pre-scheduled meetings with senior government officials from over 40 countries.
The opening of the summit will include a Presidential forum, followed by ministerial Q & A sessions and two full afternoons of one-to-one meetings between leading education and ICT solution providers and the decision makers from government.
Africa is now witnessing the largest ever investments into education, digital skills transformation, ICT infrastructure, edtech procurement and teacher professional development. Government's implementing over $3 billion of multilateral education projects will be participating to present their strategies and procurement plans. All supported by the full force of the host country and its desire to ensure Innovation Africa 2022 achieves record ministerial attendance.
---
"On behalf of Canon, I would like to thank each one of you for giving us the opportunity to attend innovation Africa and thank you for the great organisation, the effort you did and how professional you are. I can even see the improvement in organizing this event from last year.
It's always a pleasure working with you and seeing you all."
Islam Salama – Regional Specialist for Corporate Communications, Canon

"Innovation Africa provided a great opportunity to meet with senior stakeholders and to understand their needs and challenges first-hand.
Excellent experience. We look forward to next year."
Christine Nasserghodsi – Partner, Mirai Partners
Pre-Scheduled Ministerial Meetings
---
---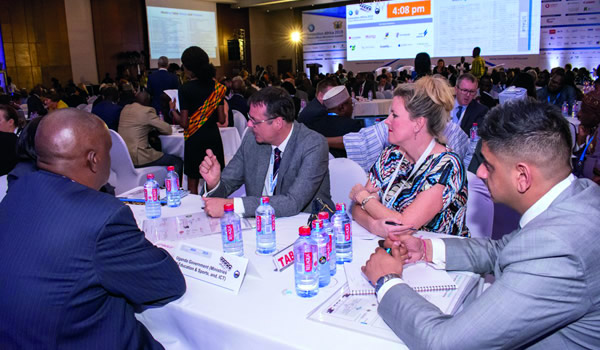 "Innovation Africa was such a pleasure, a formidable team that arranged an awesome conference in Ghana. It was great to deal with such competent professionals that assisted with deliverables and making the conference an unforgettable experience for Adapt IT. From pre-event arrangements, conference set-up and deliverables, every aspect of the event was excellent. A 5-star rating for the Brains team!"
Amanda Gibbs – Head of Marketing, Adapt IT
Innovation Africa stands alone in the agenda being structured around pre-scheduled meetings between industry partners and their chosen government and organisation preferences. The Covid pandemic has left us all yearning to return to human interaction and Innovation Africa is the preeminent summit for one-to-one engagement.
The previous Innovation Africa witnessed over 60 'resource' meeting tables where over a thousand meetings took place. These resources being African ministries, universities, multilateral agencies and development partners. Industry partners book meetings in advance through the online scheduling system, creating their own dedicated meeting agenda for the forum.
Over 250 ministers and government officials, from across Africa, will participate in the summit, counting Innovation Africa as the essential event to attend to meet with their counterparts, industry leaders, education and technology solution providers.
AfricanBrains is working closely with the most Government of Zambia to maximize ministerial attendance and fulfil our promise of delivering highlevel pre-scheduled meetings for all participants.

"Another great event. Super organised, great array of Ministers representing so many African nations."
Helen Wroe – Sales Director, Stephen Austin and Sons
Key content to be addressed at Innovation Africa 2022 will include:
Digital transformation across Africa's education sector
Skills development for innovation and information literacy for African learners
Focus countries with major multilateral education projects
Lesson learnt from the pandemic and accelerating investment in educational technology
Teacher training, professional development and digital literacy
Digital strategies for school leaders
ICT innovation and solutions for improving school connectivity
Technical & vocational education for jobs of the future
Artificial intelligence for youth and African innovators
Tertiary education and Africa's science & technology agenda for the 21st century
Curriculum reforms and addressing the assessment conundrum
---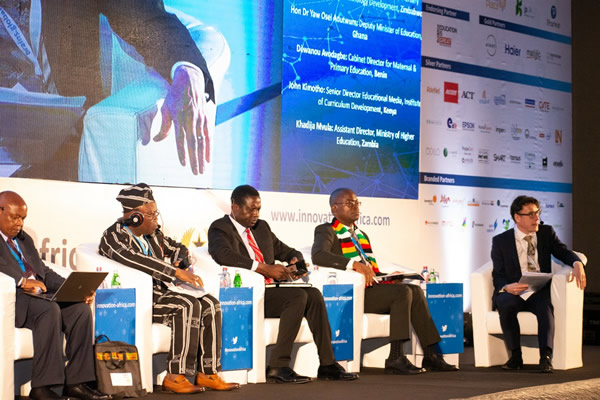 "As always, it is a great experience."
Juan Ponelli – President, Positivo Africa
---

INNOVATION AFRICA PARTICIPATION, GHANA
---
NUMBER OF PRE-SCHEDULED MEETINGS
NUMBER OF MINISTERS & OFFICIALS
---
Innovation Africa 2022 offers an outstanding choice of different options to industry solution providers, allowing companies to select a bespoke package that determines the number of pre-scheduled meetings, exhibition and branding throughout the event. AfricanBrains' partners can choose the level that best meets their business development objectives and the event is a proven forum for maximising company exposure.
Benefits include a variety of options for exhibition, corporate presentation, chairing of a ministerial panel session, imaginative ways to showcase your company on delegate bags, badges and lanyards. Branding is throughout the venue on screens and banners, electronically on the Innovation Africa website and the option for a website podcast plus branding and profiles on all printed materials including the summit guide and agenda. Plus, special exclusive options for being the ministerial evening reception or gala dinner sponsor.
Priority meeting times are set aside for our top-level Innovation Africa partners. Demand is high and numbers are limited. Please see the 'Participation Options' document for the best partnership package to suit your needs and enhance your presence at the summit.
---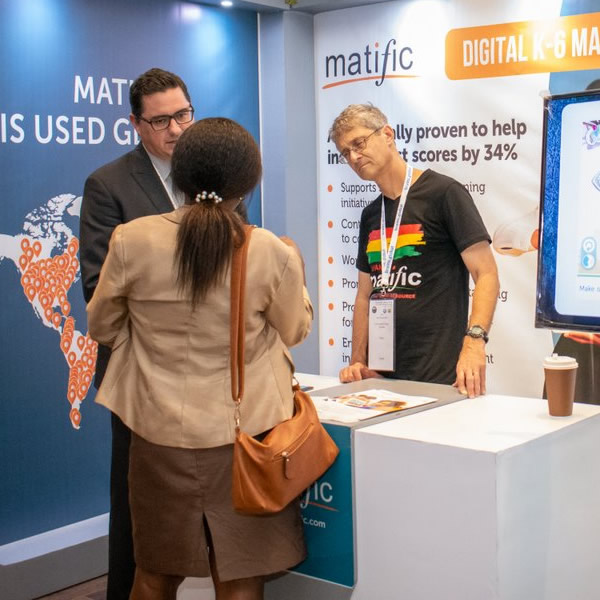 "Superb event providing high-level, meaningful meetings."
Patrick Coates – Regional Director –
Africa, Europe & Middle East, ACT

"I would like to reiterate all the gratitude from SMART and the MEA team for an awesome job in organising
Innovation Africa and look forward to working with you guys again on future shows."
David Jimenez – Head of Marketing, SMART Technologies