We're excited to be introducing a mobile event guide for Innovation Africa 2016. Here you will find information on how to access the app along with instructions on how to navigate around and details on how to network with your fellow attendees.
To download the app, simply open the app store on your device and search for 'ia2016'. When you see the icon on the right, you've found it – just select and download it onto your device!
Alternatively click one of the app store icons below or go to www.eventmobi.com/ia2016 to browse the web app which will work on all devices including desktop, laptop, tablets and mobile phones!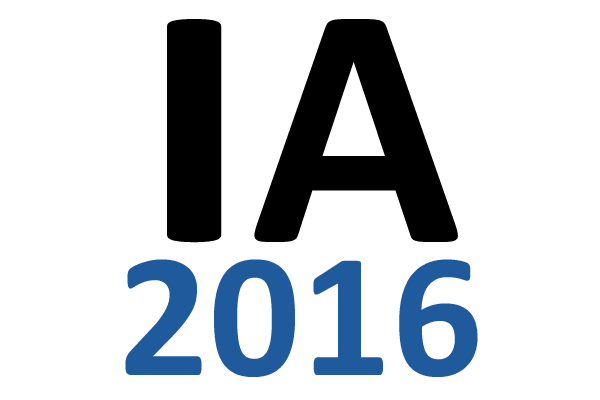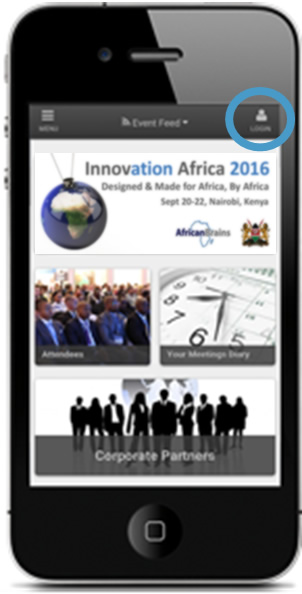 When you have accessed the app you can navigate around using the icons on the Home Screen.
Select 'Menu' from the top left corner to open the full menu.
To engage with other attendees, you must first access your profile. To do this select the photo / image icon in the top right hand corner then enter your email address.
You can then either complete your profile using your LinkedIn account (by far the quickest & easiest way) or by uploading a picture of yourself and filling in the relevant fields.
To view other attendees and send messages through the app, select the 'Attendees' icon from the Home screen or select 'Attendees' from the menu bar. Find the person you would like to send a message to, select their name to open their profile then select 'Send them a message'.
You can also view the up-to-date agenda, your meetings diary, see the profiles of corporate, government, organisations, university & media partners and view floor plans to find out where exhibitors and roundtables are.