---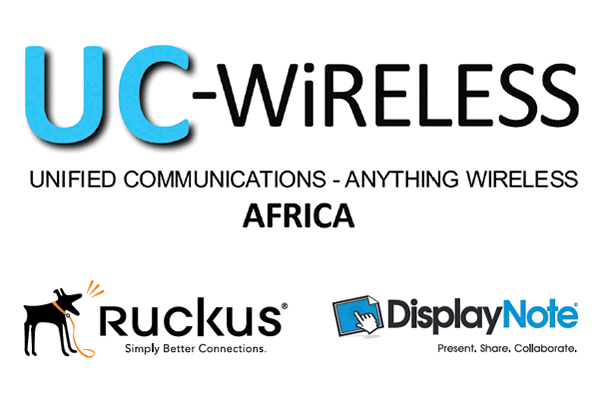 Back to Summit Partners
UC-Wireless is the distributor of Spōk; Spectralink; Omnitronics & Sagittar products and is a the Premium Top Dog Partner of Ruckus Wireless Enterprise Wi-Fi
All these products are certified, integrated & operate seamlessly delivering complete "UC" (Unified Communication) wirelessly.
Vertical markets relying on these solutions include Education; Healthcare; Emergency Services; Hospitality; Casino & Gaming; Mining and Industrial to name a few.
Ruckus and DisplayNote are being successfully implemented in the Education Sector, among others. Ruckus' claim to fame is their patented Smart Wi-Fi technology which enables us to deliver longer range and more reliable Wi-Fi connections to client devices.
DisplayNote, a powerful Educator/ Presenter – Learner/Audience collaboration solution allows presentation content to be displayed (in real-time) on all tablets & PC's participating over the Wi-Fi in an active lesson with the cloud version option to facilitate distance learning (with the use of the Internet).
Website – www.uc-wireless.com