---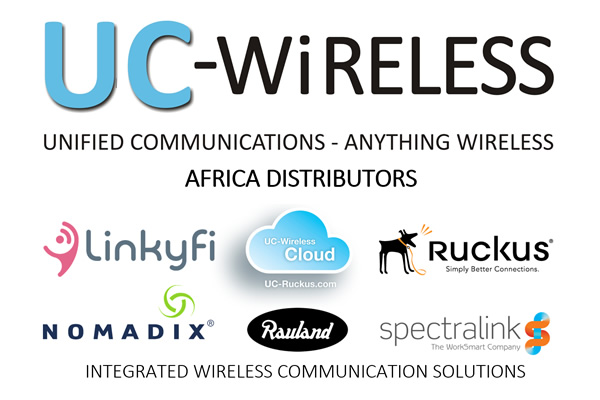 Back to Summit Partners
UC-Wireless distributes Integrated Wireless Communication Solutions throughout Africa. Working with local partners through skills transfer, we connect rural and urban education & healthcare facilities via multi-site "mesh" links, extending fiber-optic connectivity.
We deploy cloud-managed high performance secure integrated e-learning and Wi-Fi connectivity while also delivering public Wi-Fi resulting in sustainable solutions with ROI including analytics, business intelligence and management reporting.
UC-Wireless is an Africa Distributor of: Rauland, Linkyfi, Nomadix, Spectralink, Sagittar, Omnitronics and UC-Ruckus.com Cloud Managed Ruckus Wi-Fi.
We serve multiple markets, but specialise in Education, Healthcare and City Communication & Public Wi-Fi (Smart Cities).