Radisson Blu Hotel & Residence Maputo
---
With a pristine location on the prominent beachside avenue on Maputo beach, the Radisson Blu Hotel & Residence boasts scenic Indian Ocean views. This 5 star hotel has excellent bedrooms and facilities.
Close to Maputo city centre and just 7 km from Maputo Airport the hotel sits next door to the Gloria Hotel, making it a short one minute walk to the Innovation Africa Summit venue.
Click >>> HERE <<< to download the brochure.
---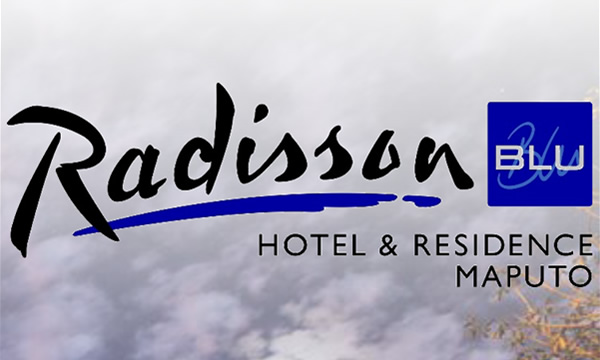 The Discounted Room Rates for delegates below are subject to change and/or availability:
Room Type

Rate Per Night from 21-26 October

(inclusive of taxes, internet & WiFi)

Standard Room
SOLD OUT
Standard Sea View
USD $215
Business Class
USD $250
Junior Suite
USD $290
Booking Procedure
The Radisson Blu has a number of rooms that have been set aside at a discounted rate for delegates attending Innovation Africa. These include standard rooms, business club rooms and junior suites. Further details and pricing are below.
To make your booking please click on the following link: www.radissonblu.com/hotel-maputo
Click on the BOOK NOW tab at the top right of the homepage and insert your check in and check out dates.
Where "LOWEST AVAILABLE RATE" click the drop down option and choose "PROMOTION CODE" and below that type in the code: ABIE17 (Alpha Bravo India Echo 17). This will provide you with options of special rates for AfricanBrains from 21-26 October.
Once your booking is made you will receive a written confirmation from the hotel reservations department. This document is necessary for anyone applying for a visa to Mozambique.
It is essential to book your accommodation at the Radisson Blu no later than 10th October 2017 for the room rates to apply. Of course, we strongly recommend you do so much earlier.
Location
Radison Blu Hotel & Residence Maputo
Avenida Marginal n.141
Maputo, Mozambique
Tel: +258 21 24 24 00
Fax: +258 21 24 24 01
Website: radissonblu.com/en/hotel-maputo