We're delighted to be introducing a mobile event guide for Innovation Africa 2017. Here you will find information on how to access the app along with instructions on how to navigate around and details on how to network with your fellow attendees.
To download the app, simply open the app store on your device and search for 'Innovation Africa 2017'. When you see the icon on the right, you've found it – just select and download it onto your device!
Alternatively click one of the app store icons below (Google Play for Android devices or Apple's App Store for iPhones) or go to ia2017.noodlelive.com to browse the web app which will work on all devices including desktop, laptop, tablets and mobile phones!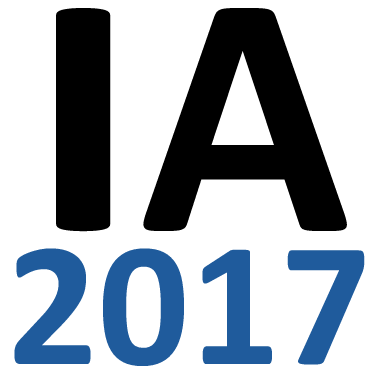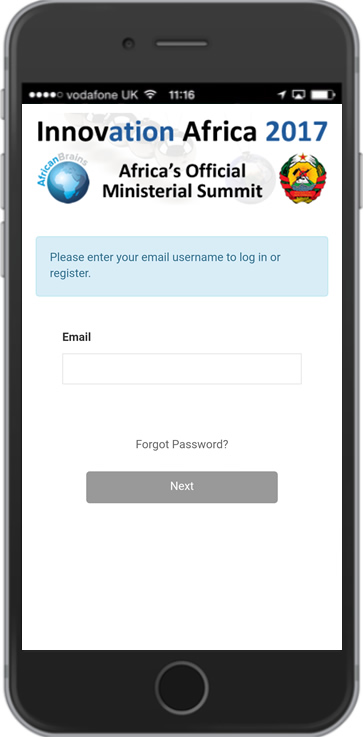 Once you've downloaded the app, you'll need enter your email address and choose a password to gain access. Use theses each time you want to log in.
Be sure to complete your profile within the app so that other delegates know that you're there. Do upload a photo if you can.
When you have accessed the app you can navigate around using the icons on the Home Screen.
To view other attendees and send messages through the app, select the 'Attendees' icon from the Home screen or select 'Attendees' from the menu bar. Find the person you would like to send a message to, select their name to open their profile then select 'Message'.
You can also view the up-to-date agenda, your meetings diary, see the profiles of corporate, government, organisations, university & media partners, take part in our short survey and view the roundtable floor plan.
Please post your comments and photos via the "News Feed" section and complete one of the "Surveys".