AfricanBrains welcomes the following as Media Partners
Anthill News Agency – Official Summit Press Agent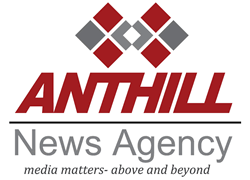 We are an Afrocentric media organisation offering journalism services, corporate communications, film, media consultancy and media training. Our long range goal is to harness and leverage the best paraphernalia, human talent, financial muscle and social influence necessary for the efficient and effective collection and dissemination of ideas, information and data required for (i) making informed personal, community, national, regional and continental socio-economic decisions for development and direct foreign investment in Africa and (ii) promoting various media disciplines for both education and entertainment purposes.
We believe that media can make or break development in the communities they thrive in. Whatever the media highlights is nurtured and whatever they neglect withers and dies. Anthill News Agency's long range goal is to become the nurturer of Africa's development initiatives, breakthroughs and successes – a responsibility we are proud of as a formidable Pan-African media brand. We will always strive to be an African cultural production house that sees African development through the lens of a positive African ethos.
Website – www.anthillnews.co.bw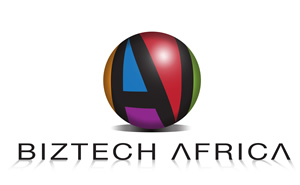 BizTech Africa
BizTechAfrica.com is the voice of the African ICT sector, providing a comprehensive overview of the ICT business of Africa, with up-to-date news, views and interaction for ICT players across the continent.
BizTechAfrica.com supplies Africa's CEOs, CIOs, IT managers, vendors and other ICT professionals with all the news they need to know in a way that is relevant to them, while also showcasing African business and ICT achievement to the rest of the world, with a view to attracting investment and business for African players. Our team of experienced journalists from across Africa strives to speak with the voice of the people, never Euro-centric, always truly African.
BizTechAfrica.com is growing to become the single, authoritative source of news and information about the ICT industry throughout Africa, through our news, features, archives and surveys. We present our advertisers with a compelling business case – a marketing channel that is fast growing into the only platform for ICT business communications across the African continent.
Website – www.biztechafrica.com
The PIE

The PIE is the news and recruitment hub for all professionals working in international education – www.thepienews.com
The PIE News is business news forum containing daily news, features, interviews with key industry figures, a comprehensive events calendar and a photo gallery.
The PIE Jobs is jobs forum where professionals working in the sector can discover new employment opportunities and employers can find the talent they need by using a cost-effective, pay-and-post jobs board – www.thepiejobs.com
The PIE Talent is our recruitment consultancy service if you would like to outsource your talent requirements to us, and let us deliver a number of targeted, relevant candidates. Run by people who understand the industry from the inside – www.thepietalent.com
The PIE Review is a fresh, stylish, printed magazine distributed at key industry events in the spring and autumn, available to download online and to subscribe to for mail order. It offers a review of hot topics and talking points that have occurred in international education over the past 6 months – www.thepiereview.com
The PIE Weekly is our popular newsletter, which is emailed to subscribers every Friday and contains the week's top stories and latest jobs board postings.
ITNewsAfrica.com

ITNewsAfrica.com aggregates technology and telecoms news relevant to Africa's development. We also produce regular technology reports, bringing you in-depth coverage of the biggest ICT news events of the day. ITNewsAfrica.com relies not only on its own editorial team but also on numerous content partnerships, as well as wire services and technology institutions.
SciDev.Net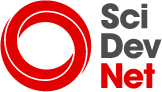 SciDev.Net is a not-for-profit organisation dedicated to providing reliable and authoritative information about science and technology for the developing world. Through our website www.scidev.net we give policymakers, researchers, the media and civil society information and a platform to explore how science and technology can reduce poverty, improve health and raise standards of living around the world. We also build developing countries' capacity for communicating science and technology through our regional networks of committed individuals and organisations, practical guidance and specialist workshops. SciDev.Net's vision is to achieve better-informed decisions by individuals and organisations in the developing world on science and technology related issues, and thus the better integration of scientific knowledge and technological innovation into policies, programmes and projects intended to achieve sustainable development at all levels of society.
Bizcommunity.com

Bizcommunity.com is South Africa and Africa's leading B2B website, with a focus on the nation's advertising, marketing, media, retail and associated sectors. A daily mix of original and quality news coverage has made bizcommunity.com the vehicle of choice for a diverse online audience. Our portal dedicated to Advertising,

Marketing & Media is the key influencer in these sectors in Africa and has become the go-to hub for business drivers, opinion makers and recruiters. We are dedicated to building, showcasing and servicing online business communities in our region. Website – www.bizcommunity.com
DevelopingTelecoms.com

DevelopingTelecoms.com focuses on communications developments and solutions in emerging markets in Africa, Asia, Central & Eastern Europe, Latin America and the Middle East. With over 10,500 website visitors per month and 15,000 e-newsletter subscribers, we keep senior executives in the communications ecosystem informed about their business. In addition to daily news updates and features DevelopingTelecoms.com carries case studies, white papers, interviews, video and banner advertising for leading companies. Follow us on twitter, RSS and sign up to our e-newsletter at www.developingtelecoms.com.
ReConnect Africa

ReConnect Africa is a unique online careers and business website and monthly magazine for African professionals in the Diaspora and around the world. ReConnect Africa features articles and interviews on careers, development and business in Africa as well as information on relocation to Africa, top companies and recruitment agencies for Africa. It offers an ideal platform to advertise job vacancies, products and services to a targeted professional African market in Europe, across Africa and around the world.
Website – www.ReConnectAfrica.com
The African Business Journal

The African Business Journal (TABJ) is the fourth major digital publication website produced by George Media Inc. The magazine has an audited readership of over 300,000 C-level executives, decision makers and business leaders in Africa, as well as those looking to invest in the continent. In addition, the website is within the Top 5 most visited magazine sites in Africa. The African Business Journal and www.tabj.co.za are the leading sources for up-to-date news, views and business profiles and are essential reading for Africa's top business leaders who want to stay informed of current trends and hot topics. The magazine offers readers a glimpse into major African industries including construction, energy, food and drink, healthcare, manufacturing, technology+innovation and more, through comprehensive profiles of successful African companies.

ITWeb Africa
ITWeb Africa a single source of quality news, analysis, research and opinion on Africa's ICT markets, trends, developments and the people who make it happen.
Website – www.ITWebAfrica.com
Emerging Stars
Emerging Stars consists of a team of researchers, journalists and business consultants who are always on the search for the next successful entrepreneurs and exclusive lead opportunities.
Through our TV series, newsletters and website, we are reaching a wide audience in emerging countries. Our research team is in contact with a fast growing network of entrepreneurs, investment agencies and business consultancies. This unique combination results in a stream of lead opportunities that are available for consultation on our website. Our team complete in-depth background checks to assure that the business opportunities advertised are the best on the market.
Website – www.emergingstars.com
The Foundation for the Development of Africa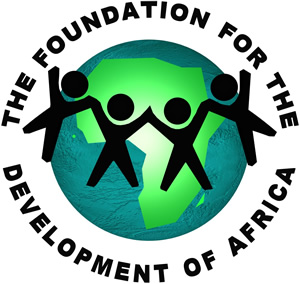 The Foundation for the Development of Africa (FDA) (NPC) is a non-membership, private, (NPC) Not-for-profit Company actively involved with initiating and facilitating business and other processes conducive to sustainable development in Africa – with the emphasis on sustainability!
We have, since 1999, been linking businesses; promoting business and investment opportunities; showcasing special projects, conferences and events; stimulating joint venture initiatives and motivating support for local trading.
Our vision and trademark phrase proclaims: "Less Aid – Let's Trade"!
Website – www.foundation-development-africa.org