AfricanBrains welcomes the following as Partners & Sponsors

The University of the Western Cape
The University of the Western Cape is a national university, alert to its African and international context as it strives to be a place of quality, a place to grow. It is committed to excellence in teaching, learning and research, to nurturing the cultural diversity of South Africa, and to responding in critical and creative ways to the needs of a society in transition. Drawing on its proud experience in the liberation struggle, the university is aware of a distinctive academic role in helping build an equitable and dynamic society. Website – www.uwc.ac.za
Hewlett-Packard

Technology can create entirely new teaching and learning experiences. That is why HP, as a leading technology company, is in a strong position to support education at universities and schools. IT is not only a subject in its own right; it is also an essential tool for learning and teaching all other subjects.
But it takes more than just technology to raise test scores and inspire students. What really spurs progress is an understanding of how to use technology to improve the quality of education. Through its Innovation in Education program, HP is an active partner in the creation of new models of teaching and learning.
HP is not only investing into education specific technology and educational software but also promoting via the HP Catalyst Initiative some of the most innovative student projects at secondary schools and universities in Europe, the Middle East and Africa (EMEA). The focus is on science, technology, engineering and mathematics (STEM).
HP is supporting education communities such as www.hp.com/go/TeacherExperience for teachers or www.projectred.org for anybody interested to learn about the key factors of successful implementation of technology in education. A website dedicated to demonstrate how the technologies available in a digital learning environment can be the catalyst for teaching and learning can be found here www.guide2digitallearning.com
For more information in general please visit www.hp.com/go/education
Oracle

With more than 380,000 customers — including 100 of the Fortune 100 — and with deployments across a wide variety of industries in more than 145 countries around the globe, Oracle offers an optimized and fully integrated stack of business hardware and software systems.
Innovation is key for Oracle: since 2004, Oracle had invested more than $19 billion dollars in continued innovation of its products. Oracle employs 32,000 developers and engineers, in addition it also helps the next generation to prepare for 21st century workplaces by supporting 1.5 million students annually.
For over 30 years Oracle helps customers to get better business results and more innovation. Oracle's comprehensive and integrated approach brings tremendous benefit to customers. Oracle is able to provide more innovation more quickly than its competi­tors because the company coordinates development among all of its engineering teams at all levels of the Oracle product stack. This allows Oracle to move new features and capabilities — developed with input from thousands of advisory board and user group customers — from develop­ment to the marketplace at a rapid pace, and allows customers to get the most out of their technology investment. Website – www.oracle.com
Intel® Education Initiative: Empowering Tomorrow's Innovators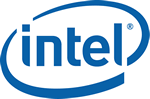 In our increasingly global economy, Intel recognizes that curiosity, critical thinking and a strong foundation in math and science are necessary for tomorrow's workforce to compete for the high-tech jobs of the future. In fact, growth in math-intensive science and engineering jobs outpace overall job growth by three to one. [1] Intel supports actively the Europe 2020 Agenda or the Digital Transformation Campaign in the Middle East, which put innovation on the forefront to create new opportunities.
That is why Intel gets directly involved in education programs, political advocacy, and technology access efforts that enable today's young people to develop the skills they need to be the innovators of tomorrow. Over the past decade alone, Intel and the Intel Foundation have invested more than $1 billion and Intel employees have donated close to 3 million volunteer hours toward improving education in more than 60 countries. Website – www.intellearningseries.com
---
[1] Source: National Science Board cited in U.S. Department of Education. (2008). The Final Report of the National Mathematics Advisory Panel. Washington, DC: Author. (p. xii)
Festo Didactic

Festo is a global market leader in industrial automation, and its educational division, Festo Didactic, carries this experience over in its technology teaching systems and training, building the foundation of industrially-relevant training for employability and productivity. Festo Didactic South Africa has been providing technical training to industry and technology learning solutions to educational institutions in Southern Africa for 40 years, and invests in research and development, equipment and personnel to ensure that the equipment and seminars remain at the cutting-edge of technology, and relevant to the productivity and relevance of our customers:
Industries
Universities
Polytechnics
Vocational Institutions
Festo Didactic supplies learning systems, designs and builds educational labs, and delivers train-the-trainer workshops in the following mechatronic, mechanical, electrical and information technologies:
Pneumatics and Hydraulics
Programmable Logic Controllers
Electrical Motors and Drives
Process Control and Instrumentation
Mechatronic Systems
CAD/CAM and CNC Machining
Agro-Food-Beverage Learning Factories
Festo Didactic – teaching tomorrow's technology, today. Website – www.festo-didactic.com
Integrated Technology Group

From Its first Days ITG (Integrated Technology Group) was fortunate to be established and led by a few visionaries that created principles to building a dynamic, innovative and technology driven group of companies, being established back in 1989 ITG was optimizing its resources to deliver state of art solutions to the global markets in the areas of software development, new media, multimedia solutions and process automation respectively. 23 years later of carrying on the main principles and hard work, ITG is proud of seeing our clients as partners of success as together we were able to build these achievements.
ITG's flagship areas are:
Educational Solutions:
EduWave® e-Learning & Educational Management Platform and e-Content Development
Government/Enterprise Solutions:
WaveGRP® Government Resource Planning
WaveERP®, Enterprise Resource Planning
WaveDMS® Document Management System
Throughout the years ITG has developed a strong local and international presence with successful deployments in their home country, the Middle East, North Africa, Europe and the U.S. Headquarter being in Jordan, ITG's network of strategic partners nowadays cover more than 21 countries worldwide in Europe, the Middle East, Asia, and Africa. The Exceptional demand on our solutions made the strategic decision of investing and creating new branches in certain countries simple; ITG-America, ITG-Asia, and recently ITG-Saudi were established then. Website – www.itgsolutions.com
JP Sá Couto

Founded in March 1989, JP Sá Couto is a Portuguese Company dedicated to the design, development and distribution of Technological Solutions, and leader of a global reference initiative pioneering ICT-based Education. JP Sá Couto manufactures high quality computer equipment, like the leading brands in Portugal – Tsunami and Magellan – and strives for the strength, competitiveness, innovation and quality of its products. The company reached a turnover of $400M USD in the year of 2011.
JP Sá Couto is the world largest OEM deploying Intel Classmate-based educational netbooks. The company is currently operating in more than 60 countries directly or through partners, and has delivered over 3 million CMPCs worldwide.
Supporting our projects is our proximity and experience in building platforms for over 15 years. For most projects, we developed a dedicated line of equipment – mgseries – serving the Students and Teachers, with products characterized by their adaptability, quality, reliability and robustness, at a price level compatible with the needs in education. The projects we develop include hardware and software solutions, specialized educational content, connectivity systems, teachers' training and support services, creating a true technological ecosystem for education. Website – www.mymagalhaes.com
Core Group

Core Group represents some of the world's premier professional and consumer technology brands in Sub-Saharan Africa. We offer people the most exciting information, communication and entertainment technology for work and play, and service them through our network of resellers and our own retail outlets.
We are the sole Value Added Distributor (VAD) for Apple in Southern Africa, and have represented the brand in South Africa since 1995. Our responsibilities are all encompassing and include supply chain management, marketing management, channel management, enterprise sales and media relations. The territory of operations comprises South Africa, Botswana, Lesotho, Malawi, Namibia, Swaziland, Tanzania, Zambia, Zimbabwe, and Mozambique. In support of Apple, our accessories brands offer products that enhance this technological eco-system.
We are also involved in a variety of Education initiatives, one of which is the iSchoolAfrica project. By utilising Apple technology the iSchoolAfrica initiative aims to bring leading education technology to children in Africa – and truly bridge the digital divide whilst allowing them to discover their own special genius. This is achieved through either a Mac or iPad Apple mobile classroom. The mobile solution ensures increased accessibility, cost effectiveness, scalability and flexibility. Website – www.core.co.za
Acer
Since its founding in 1976, Acer has achieved the goal of breaking the barriers between people and technology. Globally, Acer ranks No. 2 for notebook PCs. Source: Gartner data Q3 2011. A profitable and sustainable Channel Business Model is instrumental to the company's continuing growth, while its multi-brand approach integrates Acer, Gateway, Packard Bell, and eMachines brands in worldwide markets. Acer designs environmentally friendly products and has established a green supply chain through collaboration with suppliers. Acer is proud to be a Worldwide Partner of the Olympic Movement, including supporting the Vancouver 2010 Olympic Winter Games and London 2012 Olympic Games. The Acer Group employs 8,000 people worldwide. Revenues for 2010 reached US$19.9 billion. Visit www.acer-group.com for more information.
Pearson Southern Africa

Pearson Southern Africa provides top class, personalised learning solutions through a qualitative, wide selection of products and services aimed at improving educational outcomes.
Operating in eleven countries in sub-Saharan Africa and publishing in 58 local languages, we are partners in service to ministries of education, students, parents and teachers. Through our businesses we offer learning resources from ECD, through formal Schooling and into Vocational and Academic education, as well as Assessment and Testing, Teacher Development and School Improvement services.
More than 125 years of experience has taught us that learning is no longer just about books. From online testing to digital solutions and services integrating traditional textbooks with cutting-edge technology we offer solutions that are at the forefront of education.
Central to it all is our focus on excellent content which meets the needs of our partners, while our pledge taken at the November 2011 Global Partnership for Education Conference reconfirms out commitment to education.
Every day all over Africa our products and services help learning flourish, and wherever learning flourishes, so do people. Website – www.pearson.com
Promethean

Promethean's roots began in education. Over the years we have grown into a leading education solutions provider, guiding and supporting forward-thinking institutions around the world in an effort to increase achievement among teachers and students alike.
At Promethean, we believe that Learning Never Ends. Growth, curiosity and the quest for knowledge does not end in a classroom or at graduation—it lives on in all humans at every age, in all environments. We are all students, learning from and with one another in a global classroom that encompasses a lifetime of experiences.
Because learning never ends, neither does the need to inspire and be inspired – in classrooms, training rooms, conference rooms and beyond. This core belief led us to the decision to expand our integrated, interactive offerings outside of the classroom and into the business and government sectors. Our range of solutions includes Activboard leading interactive whiteboard solution, learning response systems such as ActivExpression2 and ActiVote or the award winning software ActivInspire.
Promethean proudly maintains the world's largest online community of educators on a dedicated website: PrometheanPlanet.com. At Promethean Planet, you will discover an active community, buzzing with inspiration, ideas and support, as well as a warehouse of premium and free resources—including interactive lessons, educator forums and training courses.
More information – www.prometheanworld.com
Oxford University Press Southern Africa

Oxford University Press Southern Africa is an educational publisher. We are committed to the growth of South Africa and its people through the provision of excellent educational materials and support. Website – www.oxford.co.za
We recognize the power of education to uplift and equip individuals and communities to better their lives.
We therefore strive to develop and deliver quality educational materials and support, based on the demands of learners, students, teachers and lecturers in Southern Africa.
We share the mission of Oxford University to bring excellence in education, scholarship and research to people around the world, and are proud to be part of this long tradition.
Oxford is one of the leading educational publishers in South Africa, producing a wide range of quality curriculum-compliant educational material.
Oxford has more than 2,700 locally-published books in 11 languages, written by close to 1,000 South African authors. We also sell educational books published by other Oxford branches around the world.
Our range includes:
School textbooks from Grade R to Grade 12
Higher Education textbooks for undergraduate and postgraduate students
General literature titles including prescription literature
Resources like dictionaries, atlases and reading schemes
NEC Display Solutions

Our company name underlines our leading position in the display market and our role as total display solutions company – NEC display solutions for more efficiency and individual productivity, for best return on investment (ROI) and investment protection.
Whatever your needs are, NEC Display Solutions has the right product. No other vendor today can offer such a comprehensive and solution oriented portfolio as NEC Display Solutions has today. NEC Display Solutions brings together experts in the industry and offers a single point of contact to provide total display solutions for a variety of vertical markets. Website – www.nec-display-solutions.com
John Wiley & Sons

Founded in 1807, John Wiley & Sons, Inc. has been a valued source of information and understanding for more than 200 years, helping people around the world meet their needs and fulfil their aspirations. Wiley and its acquired companies have published the works of more than 450 Nobel laureates in all categories: Literature, Economics, Physiology or Medicine, Physics, Chemistry, and Peace.
Our core businesses publish scientific, technical, medical, and scholarly (STMS) journals, encyclopaedias, books, and online products and services; professional/trade books, subscription products, training materials, and online applications and Web sites; and educational materials for undergraduate and graduate students and lifelong learners. Wiley's global headquarters are located in Hoboken, New Jersey, with operations in the U.S., Europe, Asia, Canada, and Australia. The Company's Web site can be accessed at www.wiley.com. The Company is listed on the New York Stock Exchange under the symbols JWa and JWb.
Houghton Mifflin Harcourt

As the world's largest provider of educational products for pre K-12 learning, HMH International Education develops and delivers interactive, results driven learning solutions that are used in 120 countries on six continents and by over 57 million students worldwide.
Along with our innovative core curriculum products in areas such as English language learning, Maths and Science, we support teachers and schools with world leading training and development programmes, individual student assessment, supplementary materials and technology driven complete school improvement systems.
From experience, we know that each country has its own specific education needs to meet the requirements of its schools, teachers, parents and students. At HMH, we are committed to developing Tailored Learning Solutions to meet our partners' needs on a country-by-country, school-by-school and student-by-student basis.
We share your passion for education. Come and partner with us as together we learn better. www.hmheducation.com
Mustek

Mustek is the largest assembler and distributor of personal computers and complementary ICT products in South Africa. Mustek is the operational business division of the Mustek Limited Group (established in 1987) which also includes Comztek and Rectron. By combining the best of local assembly capabilities of the Mecer brand with a multinational product portfolio via a broad range of top tier ICT brands, Mustek is focused on being the country's ICT distributor of choice. Through the supply of configuration and customisation, tried and trusted best industry practices and competitive pricing, Mustek is positioned to service a wide range of technology needs. For more information about Mustek and its proven track record of solution formulation and superior technical expertise, visit www.mustek.co.za.
SMART Technologies

SMART Technologies Inc. is a leading provider of collaboration solutions that change the way the world works and learns. As the global leader in interactive whiteboards, our focus is on developing a variety of easy-to-use, integrated solutions that free people from their desks and computer screens, making collaboration and learning with digital resources more natural. Our products have transformed teaching and learning in more than two million classrooms worldwide, reaching over 40 million students and their teachers. In business, our Freestorm™ visual collaboration solutions improve the way that people work and collaborate, enabling them to be more productive and reduce cost. Website – www.smarttech.com
JS Group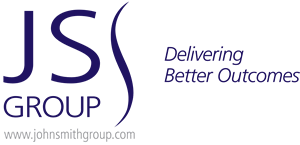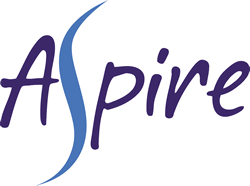 Operating in the UK and Africa, the JS Group meets the information and technology needs of the higher education sector. Our higher education business consists of two main groups, John Smith's and Aspire.
John Smith's is a retail solution for universities that delivers compelling, on-site access to course books, software, PCs, laptops and tablets and a range of other goods and services tailored to their student community.
Aspire is the market leading cashless account and bursary management solution. The Aspire smartcard technology is used by universities to deliver an enriched student experience.
Aspire is rapidly becoming recognised as an essential tool in delivering a balanced and successful education to students and a recent UK study highlights how the technology has been deployed to improve both student outcomes and the student experience – www.amosshe.org.uk
For more information and case studies visit: www.aspire-he.co.uk
Epson Southern Africa


Epson's operations in sub-Saharan Africa began in 1997. With headquarters in Johannesburg, South Africa, the company has established a network of distributors and resellers throughout sub-Saharan Africa. This network is dedicated to meeting the particular needs of its customers in their own local markets and serving Epson's end-consumers with the highest quality products and levels of support.
Epson SA manages the sales and support in 21 sub-Saharan African countries including South Africa, Botswana, Zimbabwe, Mozambique, Namibia, Swaziland, Lesotho, Zambia, Malawi, Angola, Nigeria, Kenya, Ghana, Tanzania, Uganda, Rwanda, Ethiopia, Southern Sudan, Eritrea, Liberia and Sierra Leone.
Kelvin Reynolds is the Regional Manager for Epson South Africa, supported by a team of sales, marketing, CRM and support staff. "Epson is a global imaging and innovation leader that is dedicated to exceeding the vision of customers worldwide through its compact, energy-saving, high-precision technologies," he says.
The South African operation is seen as the platform for Epson's expansion into the African continent. Epson believes there is a "massive potential for growth in the area", with the expansion of retail, banking and other commercial sectors in the post-colonial era. Website – www.epson.co.za
Softline Pastel

Softline Pastel is South Africa's leading developer of accounting, payroll, ERP and business software for the small, medium and large enterprise market. Founded in 1989, Softline Pastel has developed an in-depth knowledge and understanding of the industry, establishing itself as the market leader and the preferred choice of South African business.
As a member of the Softline Group, which is owned by the UK-based Sage Group plc, Softline Pastel is headquartered in Johannesburg, South Africa, with branches in both Cape Town and Durban. In addition, Pastel has over 4 000 Channel and Business Partners within South Africa and is used by over 200 000 businesses around the world. Pastel's reputation as the trusted name in accounting and payroll software is reaffirmed by the fact that 9 out of 10 accountants recommend Pastel.
Gain the maximum benefit from Pastel's software by taking advantage of the numerous cours­es provided at various Pastel Authorised Training Centres (ATCs). Pastel's ATCs provide cus­tomers with basic and advanced end-user training, ensuring businesses get the best returns from their Pastel software. Courses are available for My Business, Xpress Start-Up, Pas­tel Xpress, Pastel Partner and Pastel Evolution. Website – www.pastel.co.za
Elsevier

Elsevier offers a journal collection of over 2,500 current titles consisting of more than 10 million articles, including a historical archive (backfiles) of 4 million articles prior to 1995 directly to your desktop, back to Volume 1, Issue 1.
In addition we offer quality online Reference Works, Book Series, Handbooks, eBooks which enable fast and efficient access to the latest materials available for teaching and research purposes and Scopus, our navigational tool covering the world's largest collection of abstracts, references and indexes of STM literature. These services significantly contribute to the research-productivity of the scientists and enrich their collections, whilst saving space and time searching for suitable content.
Elsevier provides you with the necessary tools allowing you to teach students at the highest possible level, making the institute an attractive place to study, whilst steadily moving up the University World Rankings! Website – www.elsevier.com
Lucas-Nülle GmbH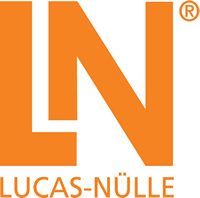 Lucas-Nülle GmbH is among the world's leading companies developing, manufacturing and vending technical training systems for:
Electrical/Electronic Engineering
Electric Power Engineering
Automa­tion technology
Mechatronics
Drives
Communication technology
Automotive technology and
Laboratory Systems
Lucas-Nülle training systems have been manufactured for 30 years at the company's premises in Kerpen near Cologne and are now distributed to customers in more than 100 countries.
With its years of know-how, Lucas-Nülle can offer not only equipment but also complete training concepts and solutions. Each training system is supplied with extensive, PC-based training software running on the proprietary LabSoft platform. The company's products include easy-to-use, time-saving administrations software for managing trainees and classes.
Our core services include consultation and planning for the construction and installation of training centers. Additional value is added for our customers through specialized training seminars and intensive after sales service. With its long-term international expertise, high customer satisfaction and most innovative products, Lucas-Nülle stands out as global market leader. Website – www.lucas-nuelle.com
PHYWE Systeme GmbH

For almost 100 years PHYWE has been developing, producing, supplying and installing
scientific equipment
complete experiments
solution systems
for science education and scientific research at schools and universities.
Modern e-Learning systems, software and a broad spectrum of services including training courses, on-site installation and comprehensive pre-sales consulting complete our offering.
Our competence, quality and reliability – made in Germany – has enabled us to become one of the world leading companies for the supply of training and educational equipment for the teaching of Physics, Chemistry, Biology and Applied Sciences.
More than 145,000 customers in over 95 countries (including those in Africa for over 30 years) value our experience and products. PHYWE is your sought-after partner for schools, colleges, universities, private institutes, museums and research institutions worldwide.
A member of the Lucas-Nülle Group of companies and together with more than 60 PHYWE authorised International Sales Partners (ISP), we offer you individually tailored solutions from a single source. Website – www.phywe.com
Sangari South Africa

Sangari was established in 1995 in South Africa with offices in Johannesburg (Gauteng), Cape Town (Western Cape), Durban (KwaZulu Natal) and Bloemfontein (Free State) and Kuruman (Northern Cape). Sangari SA is a proudly BBBEE Level 2 AAA empowered local company and implemented a successful SMME Development Program to fuel the local economy as well as introduce new businesses to the Sector.
Sangari SA (covering Africa) has its roots in the Sangari Group, which was founded in England in 1965 to contribute to the improvement of education worldwide, with emphasis on the teaching of STEM. The Sangari Group is currently working in 16 countries, including Argentina, Brazil, Egypt, England, Greece, Pakistan, Portugal, Spain, Turkey, China and the United States.
Sangari SA has 4 business units focused on 4 core areas that include Science, Technology (ICT), Engineering and Consulting. Most of the products and services offer a blended integration of ICT and electronic media. The Company has the capacity and expertise to deliver across Basic, Higher, Vocational and Corporate Sectors of Education. Website – www.sangari.co.za

Xcallibre

Xcallibre is a new-age global technology services company, which sets out to deliver end-to-end mobility business solutions to its clients. It comprises highly-skilled specialists and a network of strategic partners, with an aim to creating and delivering – through information technology – a range of unique solution-driven, client specific, cutting-edge products and services all focused on forms and data transfer and interactive communication solutions.
Xcallibre brings together a unique combination of digital pen and paper technologies and highly advanced service infrastructure, to create both interactive white boards and forms-processing solutions. Our forms processing solutions have the ability to transfer hand-written notes and forms to your back-office, as graphical images and fully loadable data files, in less time than it took for you to read this paragraph.
Simply put, Xcallibre is the world's FASTEST, most ADVANCED forms-processing SOLUTION, using highly EVOLVED ANOTO DIGITAL PEN AND PAPER technology. Website – www.xcallibre.com
Dell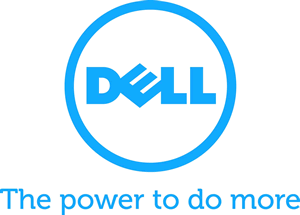 For more than 28 years, Dell has empowered countries, communities, customers and people everywhere to use technology to realize their dreams. Customers trust us to deliver technology solutions that help them do and achieve more, whether they're at home, work, school or anywhere in their world. Learn more about our story, purpose and people behind our customer-centric approach.
Customers are at the core of everything we do. We listen carefully to their needs and desires, and collaborate to find new ways to make technology work harder for them.
In all we do, we're focused on delivering solutions to enable smarter decisions and more effective outcomes so our customers can overcome obstacles, achieve their ideas and pursue their dreams. Above all, we are committed to the superior long-term value they need to grow and thrive. Website – www.dell.com
Macmillan
Macmillan is a global publisher with a strong presence in Africa, with operations in over 50 countries and is part of one of the world's best known publishing groups. For over 100 years we have forged a reputation of excellence and innovation by publishing market-leading learning and teaching materials for all levels of education and languages. Not only do we have a strong tradition in print, we also focus on digital and online educational publishing. Throughout our business we are committed to supporting educators and learners with cutting-edge, easy-to-use, simple and quality products and services.
The strength of our curriculum list is something of which we are very proud of. Our specialised publishing teams work with South African authors and researchers to develop and test materials of the highest standards and quality that will add value to learners' education and ensure that our products meet all the National Curriculum Statement's requirements and standards.
We offer a comprehensive spread in ALL Grades, ALL official languages, ALL Learning Areas and even higher education, including FET Colleges. Our offering also includes unique and exciting Early Childhood Development materials, the well-known Guidelines Blue Book Series study guides, literature and other exciting reading materials. With distinct and reputable brands we prove that Education for all is available with Macmillan. Website – www.macmillan.co.za
Blackboard Inc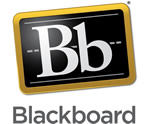 Blackboard Inc. is a global leader in enterprise technology and innovative solutions that improve the experience of millions of students and learners around the world every day. Blackboard's solutions allow thousands of higher education, K-12, professional, corporate, and government organizations to extend teaching and learning online, facilitate campus commerce and security, and communicate more effectively with their communities. Founded in 1997, Blackboard is headquartered in Washington, D.C., with offices in North America, Europe, Asia and Australia. Website – www.blackboard.com
iCarnegie

A subsidiary of Carnegie Mellon University, iCarnegie Inc. is a global leader in providing educational strategy to governments, businesses, universities and K-12 institutions. iCarnegie's mission is to use high quality locally-delivered programs to help enhance market competitiveness and develop local workforce building their skills and abilities to help countries and organizations become more competitive. iCarnegie delivers top quality, highly scalable training and academic programs internationally with a focus on job outcomes and practical 'learning by doing', story-centered approach. iCarnegie has delivered more than 200,000 course enrollments to in more than 20 countries. The company uses a delivery model that relies on local face-to-face instruction and has trained over 2000 instructors to teach its courses globally.
iCarnegie relies on Carnegie Mellon University faculty, staff, intellectual property and expertise, as well as other world-class experts, to develop and deliver its programs and train instructors in partner institutions. The company has developed academic, workforce development and professional programs in various fields, including ICT (Information Communication Technology, such as software development, web development, robotics, front end engineering and information technology), applied science, mobile applications, telemedicine, and business and entertainment technology/game development. For more information, visit www.icarnegie.com.
Panopto

Panopto is a software company that is transforming the way businesses and universities communicate using video. With Panopto software, businesses can stream live executive broadcasts, create interactive online training videos, and webcast launch events. Universities can use Panopto to record lectures and make them available on-demand to students. In the past four years, Panopto's software has been adopted by more than 400 universities, Fortune 500 companies, and government agencies around the world. Website – www.panopto.com
Juta
Established in 1853 as South Africa's first publishing house and book retailer, Juta has since evolved to become the trusted South African provider of technology enabled learning and information solutions.
INFORMATION SERVICES & TRAINING – Juta is the leading provider of trusted legal and regulatory information, including Education and Schools Governance policy. As the largest local publisher of student textbooks, Juta also delivers customised accredited training programmes and E-Learning for Adult Basic Education and CPD, and has been a pioneer in electronic delivery of content since the 1980s.
EDUCATION – Juta enjoys the highest level of recognition and trust amongst teachers, parents and the public sector in South Africa (Brand survey 2011) addressing the broader education needs through partnerships that harness technology in the interest of education delivery.
In partnership with Follett's International Juta offers Destiny® textbook management software and integrated textbook procurement to help schools and districts control textbook costs and track learning materials.
Juta represents Granada Learning's Assessment Tools for cost-effective Cognitive Ability testing and psychosocial evaluations in support of individual learner development and whole school performance.
Juta's extensive range of children's books and education resources from Scholastic, the world's largest children's book publisher promotes literacy in the school, home and community.
Key Links is South Africa's newest curriculum approved reading series for learning to read in English available both for first and 2nd language learners. Richly illustrated, humorous and current, the vast selection of Big Books and Graded Readers by international literacy expert, Jill Eggleton, help children to become accomplished readers. Website – www.juta.co.za
Hands On Technologoies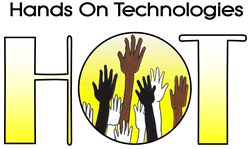 Hands On Tech subscribes to the belief that learning should take place through construction rather than instruction. Involving learners in fun activities, using both the Hands On curriculum and LEGO Educational products, allows for an environment where an understanding of technological concepts is easily achieved.
Stimulating learning through the use of creativity, imagination and manipulatives is considered by many experts to be more relevant than ever before. Hands On involves presenting children with a need, challenge or problem and supplying them with a variety of materials that they can use, put together or construct something with which to solve the problem at hand. Website – www.handsontech.co.za
Lego Education

The LEGO Group is engaged in the development of children's creativity through playing and learning. Based on the world-famous LEGO® brick, the company provides toys, experiences and teaching materials for children in more than 130 countries.
Educational solutions from LEGO Education are based on a problem-solving approach. They help students learn to work together on solving challenging problems, providing them with an important basis for lifelong learning. When children use LEGO three separate parts of the learning process are stimulated – logic, creativity, and imagination.
LEGO teaches how to think in three dimensions. When the teacher gets involved in this learning process, other skills such as auditory and visual memory, bilateral integration and auditory processing skills are enhanced. Teachers can play a huge part in directing children and progressively teach them many skills through play and hands on learning. Website – www.education.lego.com
Bytes Document Solutions


Bytes Document Solutions is Africa's leading technology and services company which offers the widest portfolio of offerings through three independent business units, namely Xerox, LaserCom/PaperGeni and NOR Paper. A wholly owned division of JSE-listed Altron, Bytes Document Solutions is the authorised Xerox distributor in 26 sub-Saharan countries and a division of Bytes Technology Group. Website – www.bdsol.co.za
Xerox – Xerox is the leading global enterprise for business process and document management, through its broad portfolio of technology, services and outsourcing offerings. Xerox provides the essential back-office support that clears the way for clients to focus on what they do best: their real business.
LaserCom – As a leader in personalised communication solutions, LaserCom generates more that 30 million pages a month on behalf of corporate South Africa. LaserCom delivers mailing services, data printing, print-on-demand, electronic document delivery and direct marketing services.
NOR Paper – NOR Paper, a wholly owned division of Bytes Document Solutions, is a premier supplier of paper to the corporate world. Its national expansion has allowed it to become an organisation with R280 million in annual revenues. NOR Paper offers comprehensive paper, board and sundry supplies and is a one-stop shop for all printing and allied trades, as well as stationers and small business.