AfricanBrains welcomes the following as Media Partners
Mindset Network

Mindset Network is a South African based non-profit organisation that was founded in 2002. It develops and distributes quality and contextually relevant educational resources for use in the schooling, health and vocational sectors. Materials are distributed through various technology platforms including broadcast and datacast. The materials are made available in video, print and in computer-based multimedia formats. Mindset Network is unique in that it leverages satellite technology to distribute its materials on a mass scale to schools, clinics and other centres of learning across Southern Africa. Through external funding, Mindset provides sites with the necessary equipment to receive its materials, and trains teachers and health care workers in the use and integration of the Mindset infrastructure and materials. Website – www.mindset.co.za/learn
ITNewsAfrica.com

ITNewsAfrica.com aggregates technology and telecoms news relevant to Africa's development. We also produce regular technology reports, bringing you in-depth coverage of the biggest ICT news events of the day. ITNewsAfrica.com relies not only on its own editorial team but also on numerous content partnerships, as well as wire services and technology institutions.
MyBroadband.co.za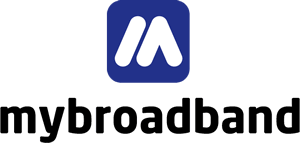 MyBroadband is the largest IT website in South Africa. As the dominant player in this market MyBroadband attracts over 80% of all traffic to IT websites. Furthermore, MyBroadband is the only IT website to form part of the top 10 largest websites in the country. MyBroadband sees 1 million unique readers a month who are largely attracted by the quality content and breaking industry news. MyBroadband also has the largest social networking platform for IT professionals in SA with over 4,8 million posts and 85,000 registered members. As the largest forum in South Africa, MyBroadband sees a variety of IT professionals and has become a hub of activity for IT and telecommunications discussions. Website – www.mybroadband.co.za
The African Business Journal

The African Business Journal (TABJ) is the fourth major digital publication website produced by George Media Inc. The magazine has an audited readership of over 300,000 C-level executives, decision makers and business leaders in Africa, as well as those looking to invest in the continent. In addition, the website is within the Top 5 most visited magazine sites in Africa. The African Business Journal and www.tabj.co.za are the leading sources for up-to-date news, views and business profiles and are essential reading for Africa's top business leaders who want to stay informed of current trends and hot topics. The magazine offers readers a glimpse into major African industries including construction, energy, food and drink, healthcare, manufacturing, technology+innovation and more, through comprehensive profiles of successful African companies.
Research Africa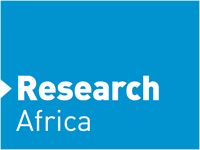 Research Africa is the only publication to comprehensively track research policy across Africa's capital cities and universities, providing detailed coverage of research-related issues. Compiled by our experienced editorial staff in Cape Town, South Africa, Research Africa is published online with a thorough, weekly digest of research policy news from all over the continent. Research Africa offers comprehensive, global coverage of news about science, technology and innovation policies, and the use of research to provide solutions to Africa's development needs. It is also the definitive source of information about sponsors of African science and development research funding programmes, and brings you details of all their calls for applications for funding. Research Africa exists to inform senior researchers, research managers, administrators and everyone interested in the science and innovation research strategy of their institution, their country, and the international agencies. Website – www.researchresearch.com/africa
Bizcommunity.com

Bizcommunity.com, South Africa's leading B2B website, focuses on the South Africa's advertising, marketing, media, retail and associated sectors. We also cover the same sectors in Africa. Categories within each portal ensure we cover advertising, branding, design, marketing, and much, much more. Hence, we provide a tightly targeted range of categories and that means our clients' advertisements, news, Press Offices (akin to mini websites), reach exactly the audience they want to reach. Our dedicated Africa portal, Medical and Retail portals, all have their own dedicated categories, carefully selected to focus on providing our more than 100,000 subscribers with the information they need whether they are doing business in and with Africa, in the medical, pharmaceutical or allied fields, or dedicated to the retail sector. Website – www.bizcommunity.com
University World News

With international competition and collaboration between universities growing apace, it has never been more important for higher education managers, researchers, academics and public officials to keep abreast of developments in the sector and in rival and partner institutions worldwide. University World News is the first high quality, truly international e-newspaper and website dedicated to providing such coverage. Supported by some of the world's most experienced education journalists, and aimed at higher education readers worldwide, it publishes a weekly emailed newspaper plus a dedicated news website – free of charge. The e-newspaper also produces a regular Africa Edition aimed at improving reporting on African higher education and improving communication between professionals across the continent. Website – www.universityworldnews.com
SciDev.Net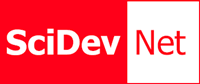 SciDev.Net – the Science and Development Network – is a not-for-profit organisation dedicated to providing reliable and authoritative information about science and technology for the developing world. Through our website www.scidev.net we give policymakers, researchers, the media and civil society information and a platform to explore how science and technology can reduce poverty, improve health and raise standards of living around the world. We also build developing countries' capacity for communicating science and technology through our regional networks of committed individuals and organisations, practical guidance and specialist workshops. SciDev.Net's vision is to achieve better-informed decisions by individuals and organisations in the developing world on science and technology related issues, and thus the better integration of scientific knowledge and technological innovation into policies, programmes and projects intended to achieve sustainable development at all levels of society.
TradeInvestAfrica

TradeInvestAfrica specialises in promoting business and investment opportunities throughout Africa. Our services, which are endorsed by various government departments and national investment promotion agencies, allow businesses and government bodies to promote their countries, regions and opportunities, and attract direct investment. Website – www.tradeinvestafrica.com
Ventures Africa

Ventures Africa is a monthly Pan-African business magazine, which will champion African capitalism by celebrating African success, free enterprise, the entrepreneurial spirit, and the rewards of hard work. Our aim is to showcase the business aspect of Africa to the world. There are major deals taking place within Africa. There are many inspirational stories of entrepreneurs braving the red tape in their respective countries to establish successful businesses. There is also a new breed of young, cosmopolitan and foreign educated Africans charting a similar course to those in the West and East. These are the stories we feel needs to be told. Website – www.ventures-africa.com
DevelopingTelecoms.com

DevelopingTelecoms.com focuses on communications developments and solutions in emerging markets in Africa, Asia, Central & Eastern Europe, Latin America and the Middle East. With over 10,500 website visitors per month and 15,000 e-newsletter subscribers, we keep senior executives in the communications ecosystem informed about their business. In addition to daily news updates and features DevelopingTelecoms.com carries case studies, white papers, interviews, video and banner advertising for leading companies. Follow us on twitter, RSS and sign up to our e-newsletter at www.developingtelecoms.com.
ReConnect Africa

ReConnect Africa is a unique online careers and business website and monthly magazine for African professionals in the Diaspora and around the world. ReConnect Africa features articles and interviews on careers, development and business in Africa as well as information on relocation to Africa, top companies and recruitment agencies for Africa. It offers an ideal platform to advertise job vacancies, products and services to a targeted professional African market in Europe, across Africa and around the world. Website – www.ReConnectAfrica.com
Nigeria Intel

Nigeria Intel is a project overseen by the non-governmental organization Civic Media Institute of Nigeria. The Civic Media Institute of Nigeria is dedicated to the promotion of ethical, balanced, and responsible journalism in the public interest in Nigeria and other areas of the African subcontinent. The Institute aims to develop media platforms for freelance writers to publish investigative news articles without fear of censorship, facilitate opportunities for journalist training and fellowships, and engender of a pro-democratic, anti-corruption media culture to hold public officials to account on behalf of citizens. Website – www.nigeriaintel.com
Foreign Policy Journal

Foreign Policy Journal is an online publication dedicated to providing critical analysis of U.S. foreign policy outside of the standard framework offered by political officials and the mainstream corporate media. FPJ offers original news, analysis, and opinion commentary from perspectives all too lacking in the public debate on key foreign policy issues. The goal of FPJ is to provide a valuable alternative source for news and insight into world affairs, to encourage citizen journalism, and to promote broader discussion of important global issues. Website – www.foreignpolicyjournal.com
The Arcadia Foundation

The Arcadia Foundation promotes democracy and curbs corruption in governments all over the world. We fight on-the-ground for those with little control over their lives, who yearn for understanding and support from their governments. We provide the platform, the tools and the training for political activism and encourage dialogue and transparency between government and their citizenry. Its in our hands to create change. Website – www.arcadiafoundation.org